Meet the young and talented Mads Pagh who works as Junior Rig Operation Manager for Siemens Gamesa.  
It's exciting to be part of an industry that is energetic and fast moving.
Mads Pagh started his career as a truck mechanic before he decided to try something different. With a keen interest in engines and mechanics combined with an adventurous mindset, he took on a bachelor's degree in technology management and marine engineering while also doing volunteer work for Maskinmestrenes Forening (the Marine Engineers Unioin). Mads then worked as a Machine & Maintenance Engineer onboard a ship for two years.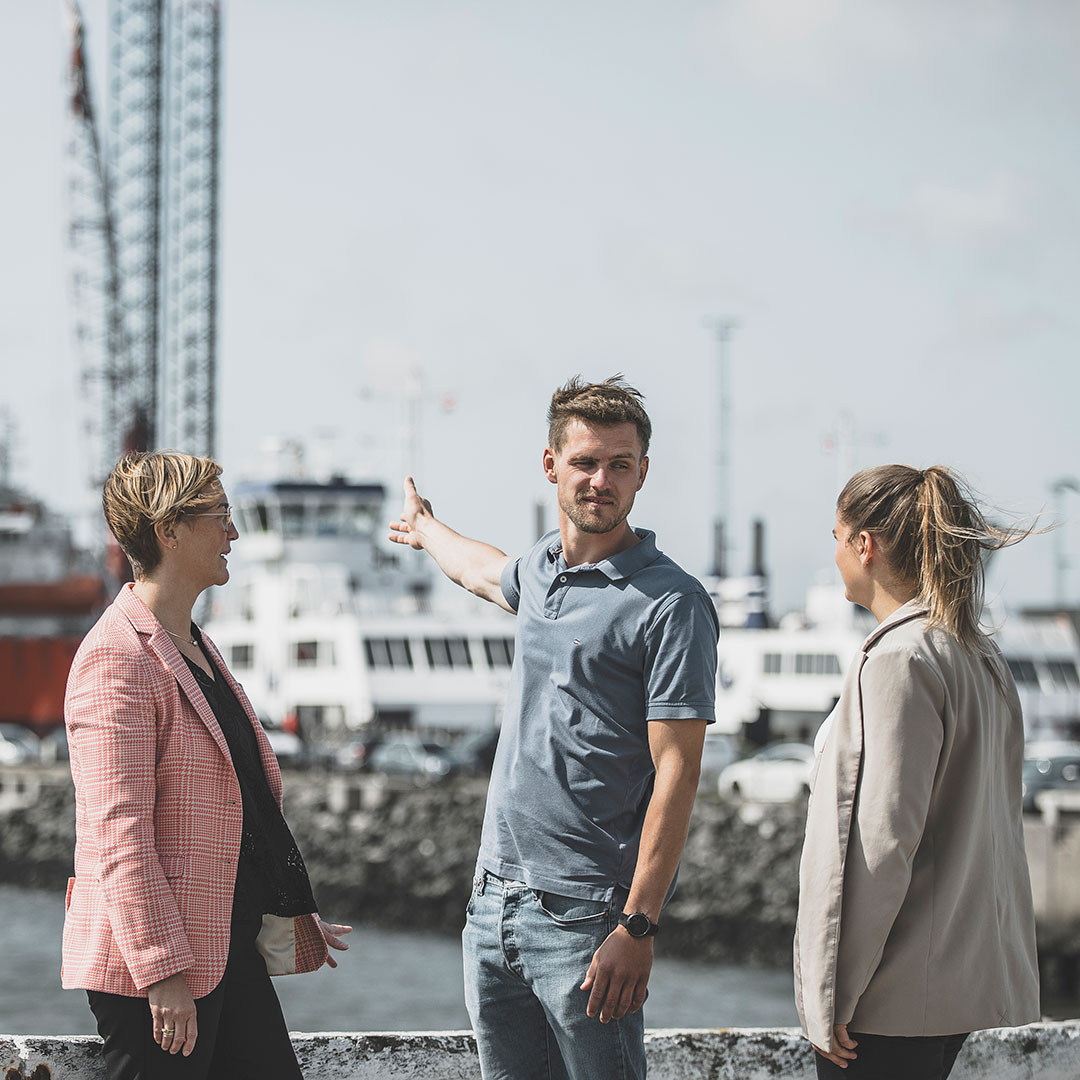 Maskinmestrenes Forening became an important arena for meeting up with fellow professionals across industries and this is where Mads was introduced to long-time Head Energy employee, Jan Rose Andresen.
-Jan spoke very warmly about both life as a Head Energy consultant and the offshore wind industry. I was eager to get into a more dynamic industry with new challenges and where you must adapt to new demands, standards, and procedures. I am not a guy who wants to work at an office from 8am to 4pm, so being hands-on offshore during installation of wind parks is perfect for me, Mads says.
Experienced mentors and a steep learning curve
Mads Pagh joined Head Energy on June 1st and started as Junior Rig Operation Manager offshore for Siemens Gamesa Renewable Energy after completing the basic training. Experienced Head Energy personnel helped prepping Mads for the task ahead.
-Kristina Pind Løvgren sat with me for two days and went through work- and HSE procedures. She also arranged for a visit on a jack-up vessel at the Port of Esbjerg. The captain took us for a guided tour of the ship and explained in detail about operations at sea. I was really impressed with the effort Head Energy made to prepare and motivate me, Mads explains.
-During my first 10 days at sea I received observational learning from my Head Energy colleague, Kenn Olsen. This was a very practical and hands-on start to my offshore wind career. It was a steep learning curve, but when Kenn went back to shore, I was ready to do the next four weeks on my own. Luckily, Kristina and Kenn were available for me to contact when I needed advice.
-I must also mention the great welcome Siemens Gamesa Renewable Energy and the crew gave me. I really felt that everyone supported me and wanted me to succeed as a new crewmember and as newcomer to the industry, Mads says.
A great talent and ambassador
General Manager of Head Energy Denmark Consulting, Anders Frederiksen, is impressed with Mads Pagh and how quickly he adapted to a new role:
-Mads has made a great impression in his first months at Head Energy and we are really proud to have him on our team. We are truly happy that we are able to attract talented newcomers in the business and that we receive positive feedback on our mentoring system and follow-up, Anders Frederiksen says.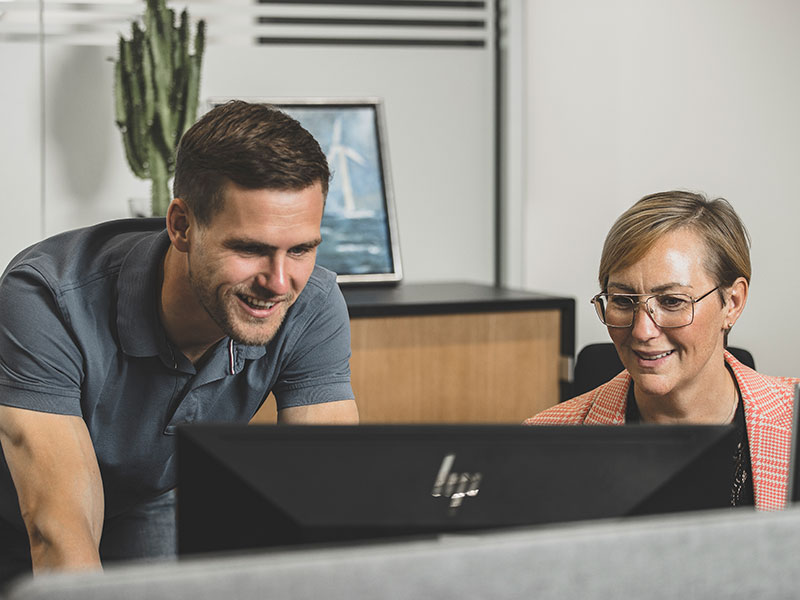 More news from Head Energy
Linn Elvøy
To continue the solid follow-up of clients and tier one services within offshore wind, Head Energy Group consider expanding the footprint into the US. Head Energy has through involvement in some of the [...]
Linn Elvøy
Meet the young and talented Mads Pagh who works as Junior Rig Operation Manager for Siemens Gamesa.   It's exciting to be part of an industry that is energetic and fast moving. Mads Pagh started [...]
Linn Elvøy
Head Energy launches new setup in Paris as France's Offshore Wind industry shifts gear. During 2023 Head Energy has gained solid foothold in the French offshore wind market. Building on positive feedback from clients [...]